impbox

182

UPDATE 2017-05-16:
VEKTOR2089 is now up for early access on itch.io!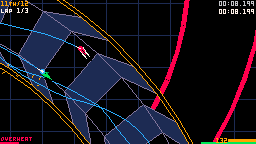 Features:
Split screen multiplayer
Trackmania style hotseat multiplayer
Track editor
60 fps
Multiple cars to choose from with different feels and styles
4 speed classes
Maybe a story mode, we'll see!
New in 1.5.0beta:
8 set looping tracks, 3 laps each
Level editor (needs some more work)
Missing some stuff from the previous version that still needs to be fixed up:
Boosters
Narrowing tracks
Time attack replays
Wipeout inspired racing game!
Z to ACCEL
X to BRAKE
UP to BOOST
LEFT and RIGHT to STEER
Q for MENU
Update 1.2.0:
Reduced token usage
Multiple difficulty levels (Easy, Medium, Hard (original difficulty))
Update 1.1.0:
Somewhat easier AI, might actually be possible to beat them now
Sharper turning circle
Nerfed boosting a bit
Boosted normal acceleration
Reduced ship size slightly
Warnings about upcoming turns and narrowing
Performance improvements
Challenge your ghost or AI racers.
now with music + sound!
5 difficulty levels
in game menu
parallax scrolling foreground
P#12408
2015-08-07 11:42 ( Edited 2018-04-12 16:52)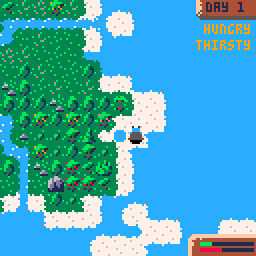 Update:
Finally fixed the map issue from changes in Pico8 and fixed the 10 minute game freeze bug.
Some dialog stuff and fixed a bunch of bugs, cabins now work and there are caves you can rest in.
How to survive your first day:
When you wash up you're nearly dead, hungry, tired, and exhausted.
Your health will drop if any statuses (hungry,tired,exhausted,cold) are in the red.
Resting while your statuses are ok will restore health
Quickly drink some water from your flask. (x -> items -> flask -> drink)
Find some fruit/berries and pick them then eat them.
Salvage wood from your boat, and chop down another tree and get the logs
Build a shelter, eat, drink and rest, stay warm
After this, focus on finding freshwater (it has white sparkles) so you can drink and fill your flask
Then try and find some stone and build a cabin which will replenish your stamina fully
Build bridges to new areas
Features:
Day night cycle
Weather
Temperature (it's colder at night and when it's raining, stay warm in your shelter/cottage)
Simple menu system
Procedurally generated world
Bridge building
Building wells that fill with water when it rains
Plants grows overnight while you're resting
Plans
Fishing minigame
Wild animals and fences to keep safe
Disallow some stuff at night to incentivise you to work during the day
I suspect code size optimisation will be quite critical =\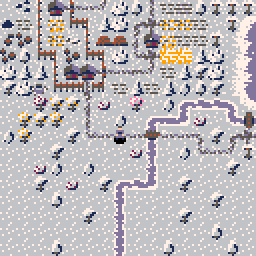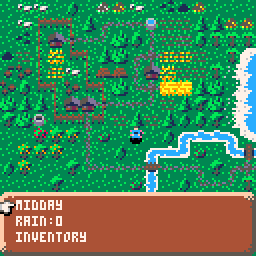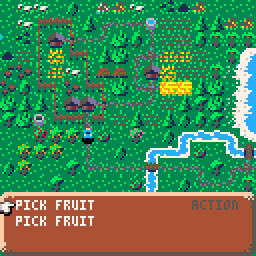 P#12030
2015-07-29 23:46 ( Edited 2018-09-06 12:21)
:: More