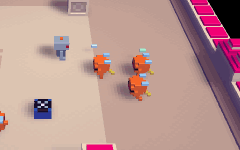 | | | | |
| --- | --- | --- | --- |
| | Voxatron | | |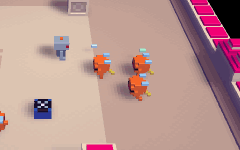 Voxatron is a fantasy console and collection of games made entirely out of voxels (little colourful cubes, kind of). The
Alpha version
comes with an arena shooter and action-adventure cartridges as well as powerful design tools to make your own voxelly games.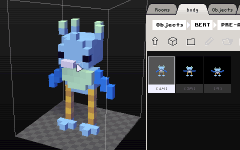 Voxatron Designer
Make your own carts or remix other carts with the included set of design tools. Create your own animations, characters, pickups, music and build worlds out of them!
Cartridges
As well as official carts included with Voxatron, there is also a growing collection of user-made games that can be played via an in-game bbs cart explorer. Cartridges posted on the BBS are also shareable via an HTML5 player.
[ Play! ]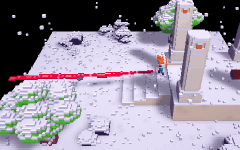 Get Voxatron
Become a registered user of Voxatron and receive free updates forever as well as two special cartridges when v1.0 is released: Voxatron Arena and Voxatron Story -- a meta-adventure that explains the origin of the console itself.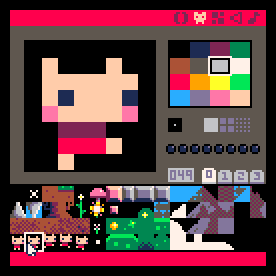 Bonus: PICO-8
Until the end of Voxatron
alpha
, all users also receive a copy (and all future updates) of
PICO-8
, Voxatron's little 2D cousin!
// This offer will expire when Voxatron goes into
beta
, but all existing PICO-8 users will continue to receive version updates.
Screenshots
System Requirements
To play Voxatron, you'll need Windows, Linux or a Mac with a 800MHz cpu and any video card.