NIGHT RIDE
Drive at high speed through traffic and survive the dangers you'll encounter.
Will you make it through the night?
This is one of my prettiest games so far.
Hope you enjoy it!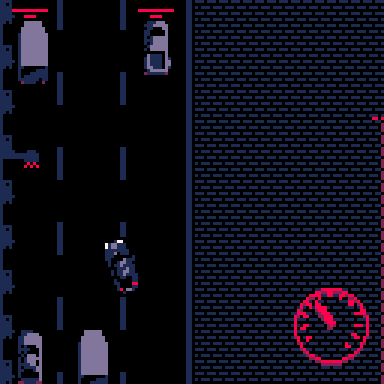 .

P#82007
2020-09-20 07:47 ( Edited 2020-09-22 15:08)

&nbsp 30 comments &nbsp
My first (very simple) game I made in about an hour.
My highest score: 48.
P#72104
2020-01-19 21:05 ( Edited 2020-01-20 17:26)

&nbsp 4 comments &nbsp