Explore the underwater caverns. Get rich and spend on your vessel to go deeper.
What's Peral
One upgradeable submarine
Two hours of cave diving
12 different enemies to fight
Many paths and hidden treasures
Peral is using the awesome music composed by Gruber.
Post your thoughts, please! And don't forget to back off occasionally, it makes a difference in dogfights.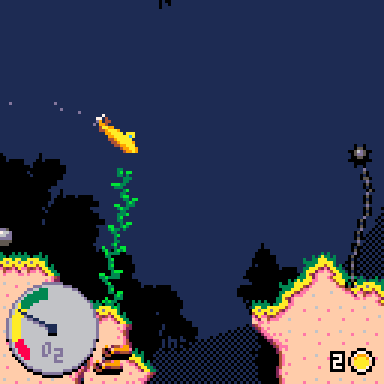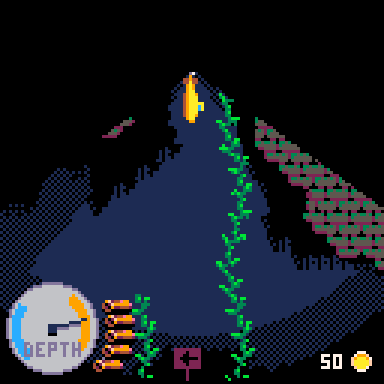 Technical notes
This is my first finished game, and also an excercise to fit more interesting content in a cartridge than would seem possible at a glance. The menu sits on a separate cart alone and just passes the language pack on: theres no switching once the game starts.

&nbsp 29 comments &nbsp
Hi guys,
thanks to pico's restrictions, I managed to finish my first-ever game, and I'm happy with the results.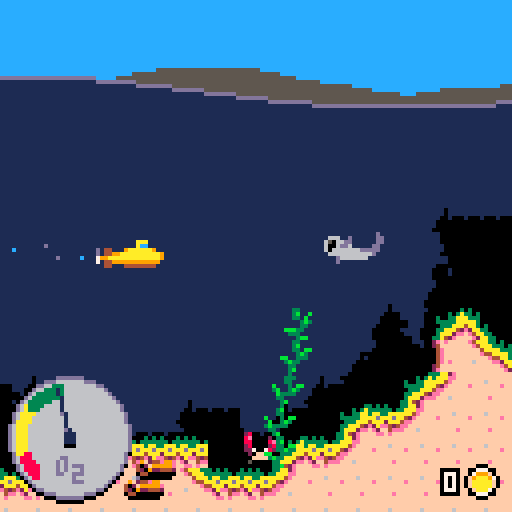 However, I ended up using filthy trickstery to squeeze in as much content as possible, and as a result I ended up with a game needing several non-cartridge files to function. I'd like the feedback, but am not quite sure how to publish it on the forums. I could use some help with this.
The full game either #includes or load()s these files:
enemies.lua
game.p8
leveldata.p8l
peral.p8
shop.lua
translations.lua
Some of the files are generated by my editor, and others are just data kept outside the game for the sake of developer sanity.
How would I upload such a thing so that it would get embedded in a forum post? I could inline the #includes, but it will still need two carts, because the main cart is pushing both token and size limits (8142/8192 and 99.7 % respectively). And what's the proper way to link between same-game carts on the forums?
Oh, and here's a playable HTML export here proving that the concoction actually works.
P#92746
2021-05-28 22:29 ( Edited 2021-05-28 22:34)

&nbsp 6 comments &nbsp