Fight off the menacing birds and chattering teeth in Mr. Monkey's Boomerang Bonanza!
Made for the local Banana Jam in Gothenburg, and exhibited in a cardboard arcade cabinet at Retrospelsmässan 2017 (a retro game convention in Gothenburg).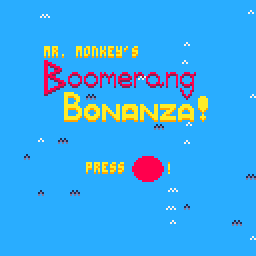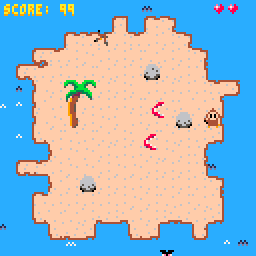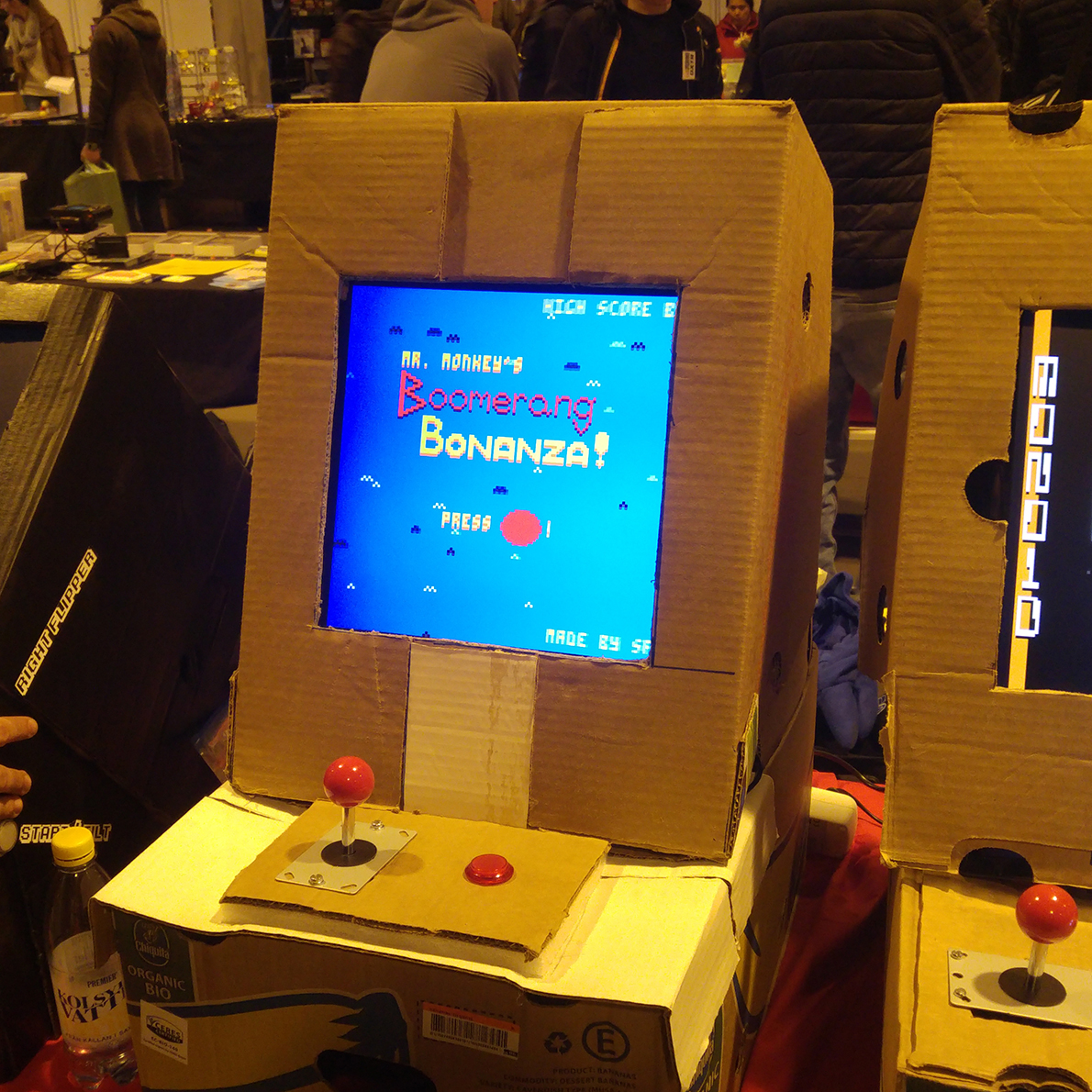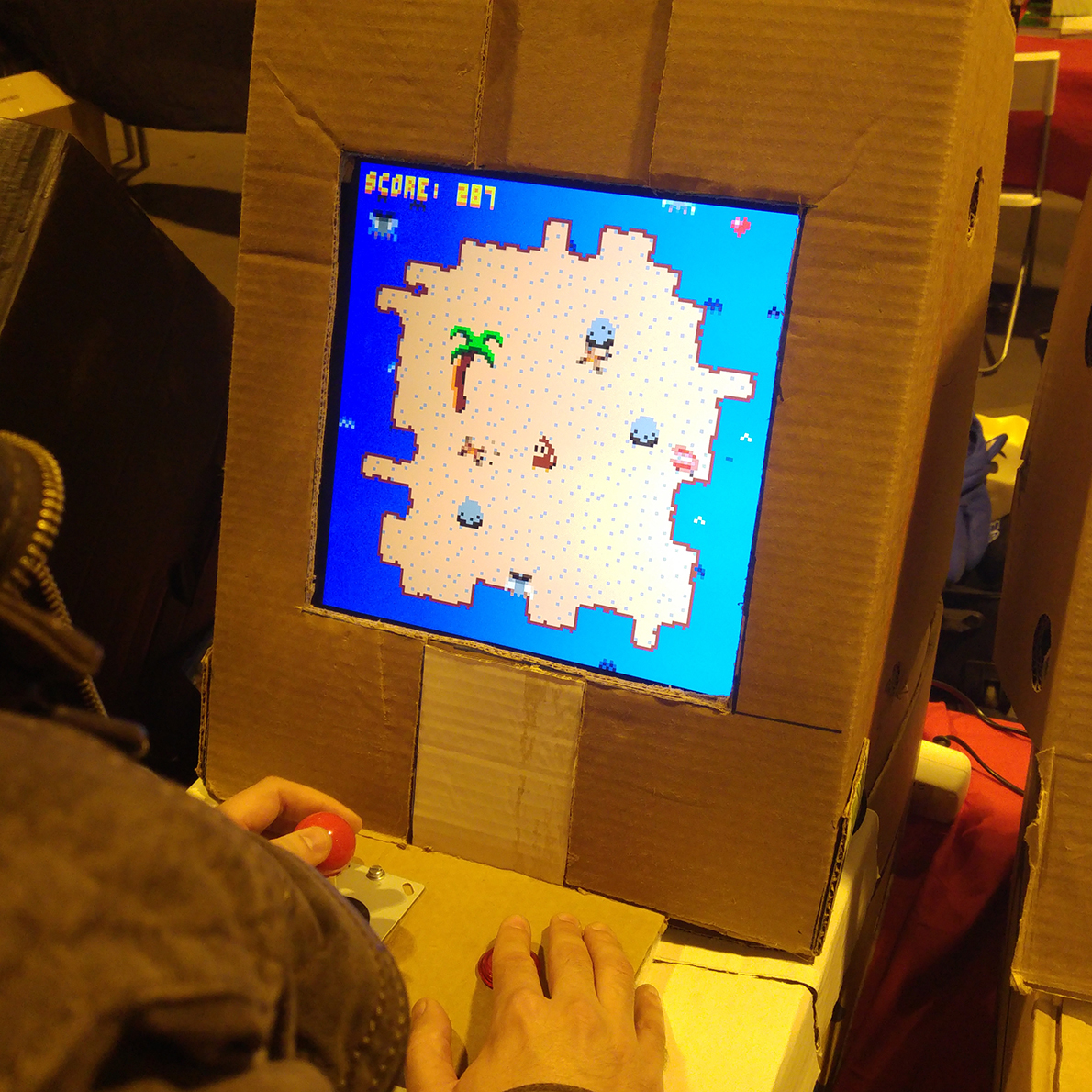 Two-player fighting game for PICO-8! Master the magic FLUCTUS beam and eradicate your opponent! Grab the wave-modifying powerups to make your beam even better! Fight it out in five different levels!
Made by me, Fabian Sörensson, and Erik Svedäng (www.eriksvedang.com) for Global Game Jam 2017.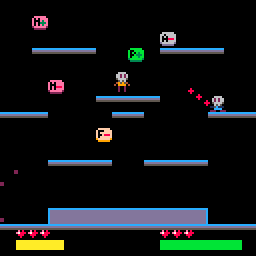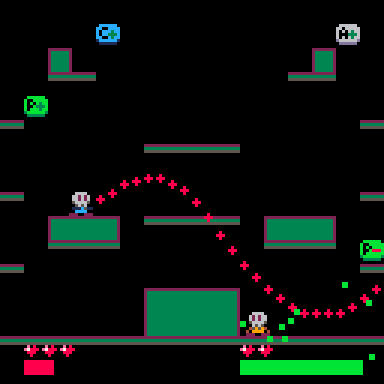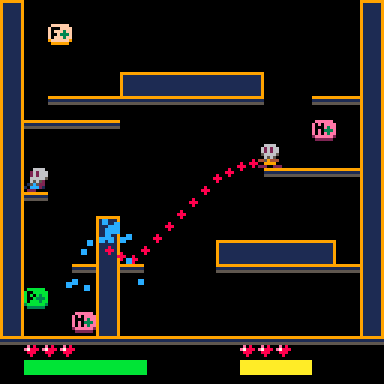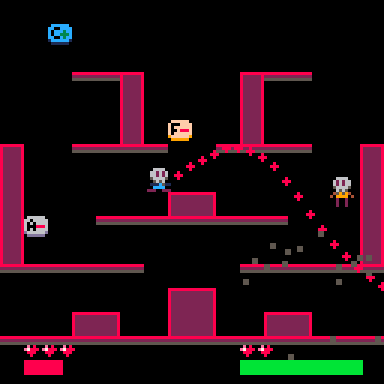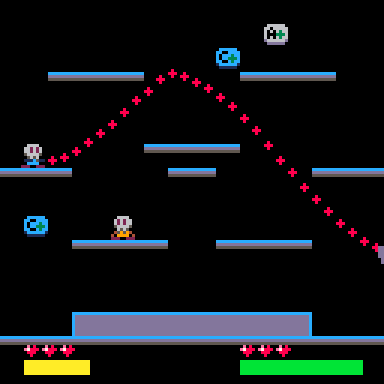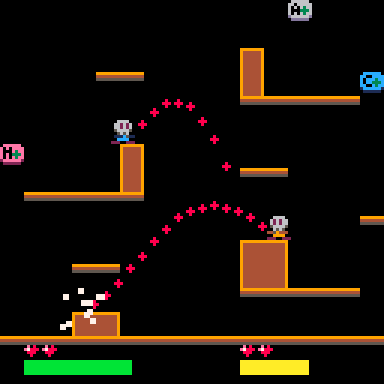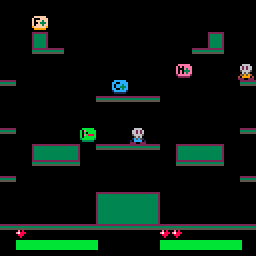 Classic platformer with eight levels! Defeat the evil Botmeister and his bot army in this thrilling adventure!
:: More