Fight off the menacing birds and chattering teeth in Mr. Monkey's Boomerang Bonanza!
Made for the local Banana Jam in Gothenburg, and exhibited in a cardboard arcade cabinet at Retrospelsmässan 2017 (a retro game convention in Gothenburg).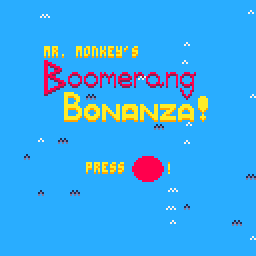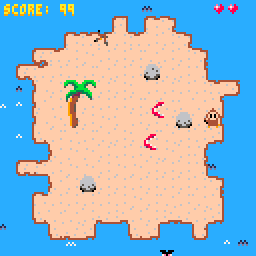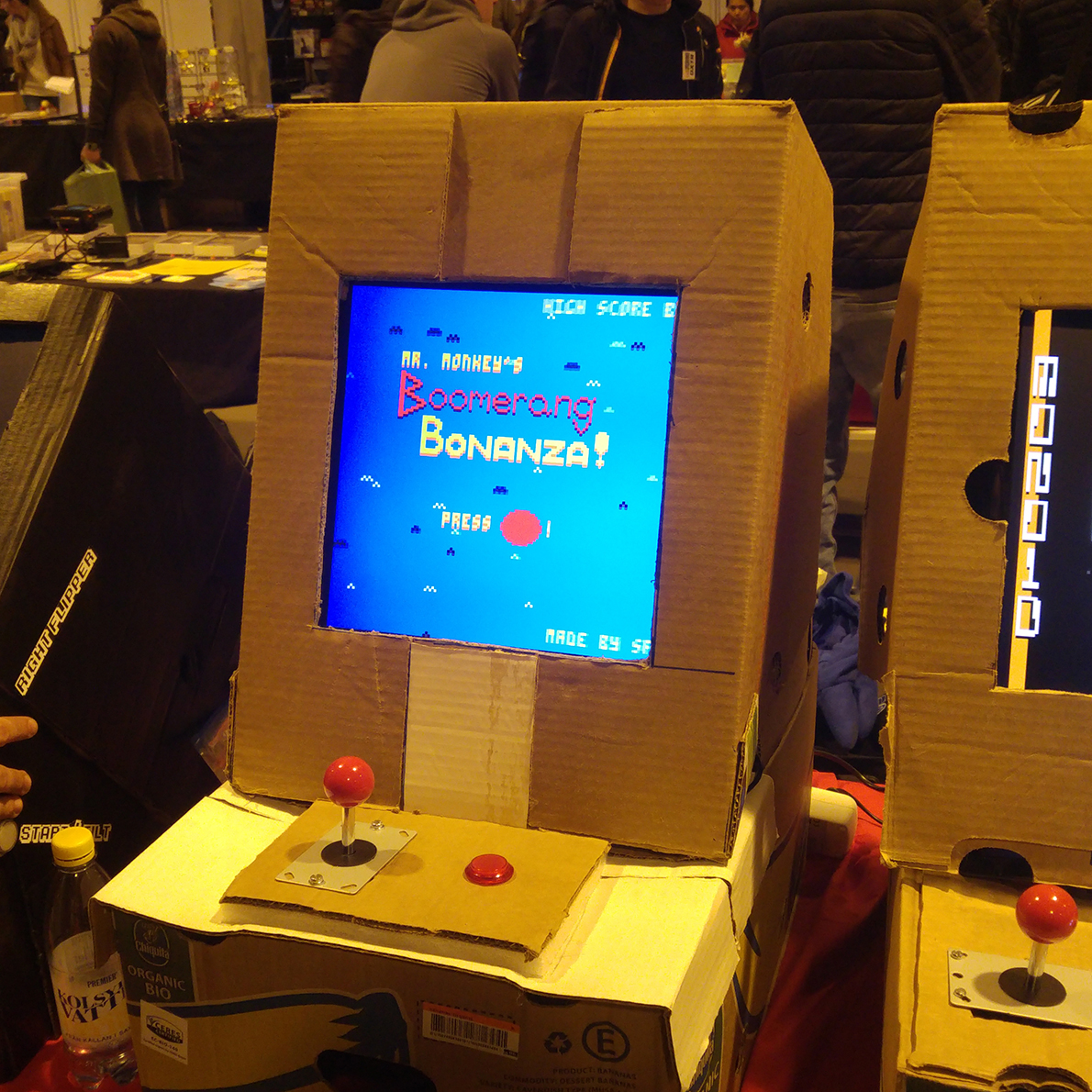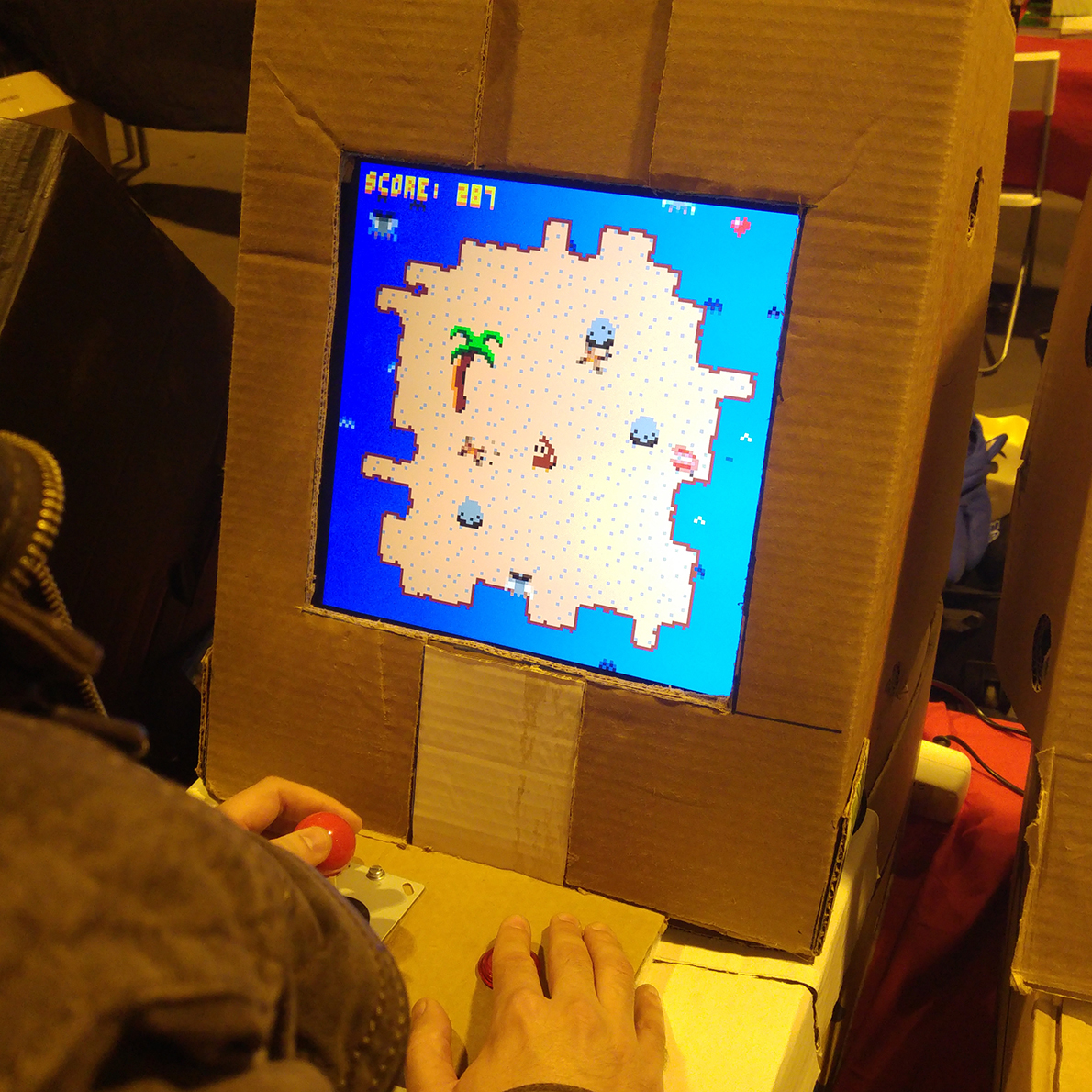 P#40002
2017-04-28 16:57 ( Edited 2017-05-04 22:13)

nickdickies


Love the monkey. I'd like to have multiple boomerings, please!
P#40158
2017-05-03 16:07 ( Edited 2017-05-03 20:07)
[Please log in to post a comment]