An animated section of the first scene of the great game The Secret of Monkey Island.
P#117685
2022-09-20 11:36 ( Edited 2022-09-20 23:11)

&nbsp 2 comments &nbsp
MineStorm Pico
Tread lightly! The transport lanes of intergalactic space have been seeded with mines from an alien vessel.
Use your mine destroying blaster to blow up the mines before they annihilate you! You may survive the floating mines, but beware of the fireball, magnetic, and treacherous fireball-magnetic mines!
. . . 30 fields, each one more difficult, await you!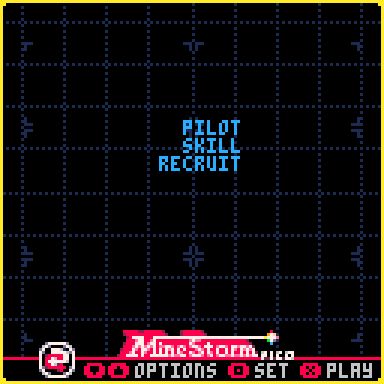 Game Options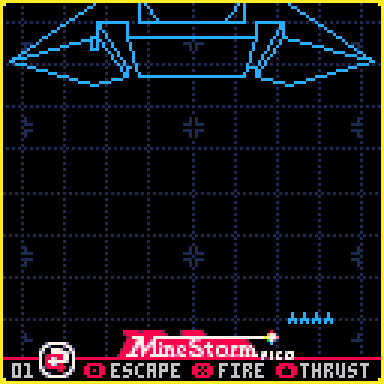 Enemy minelayer in action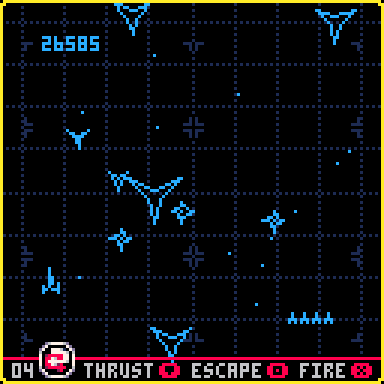 Clearing a mine field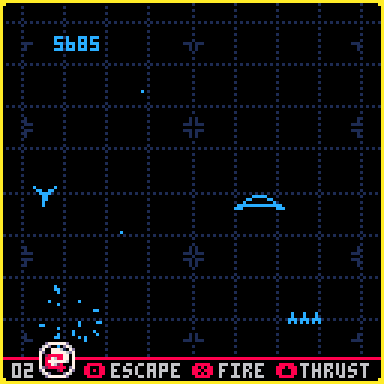 Duel with the minelayer
Controls
Pilot Manual
Thank you for volunteering!
Developer Notes
Downloads
Executables available on itch.io
Pilot's commentary section below:
P#106455
2022-02-06 23:07 ( Edited 2022-07-24 13:43)

&nbsp 9 comments &nbsp