(Part of the ooooggll box game pack):
https://scratch.mit.edu/projects/639317807/
Controls:
Arrow keys - Walk
X - Inventory
C - Pull box
Technically this is my "first" PICO-8 game. It's the one I started on first, and I finally finished it. Mostly it was for me to learn how to use PICO-8 but I ended up making it into a full game thing. Just don't look into the code though, it's pretty bad.
Story:
You need to acquire the Oatmeal Amulet from the dungeon to heal your sick brother, but there's no way to get into the dungeon without a key! You need the Old Man to help you get in the dungeon... then escape unharmed!
Thanks to Dylan Bennett for the tutorial, but I went quite a bit beyond that.
P#108524
2022-03-14 23:55 ( Edited 2022-03-15 00:16)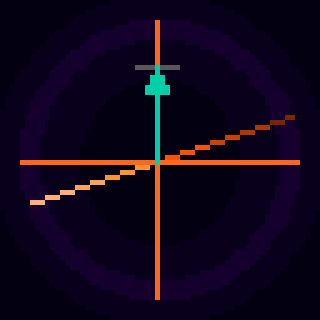 UnitVector

1

I had a picnic. :)
The puzzles with the shadow self following were pretty good. Nice job.
[Please log in to post a comment]