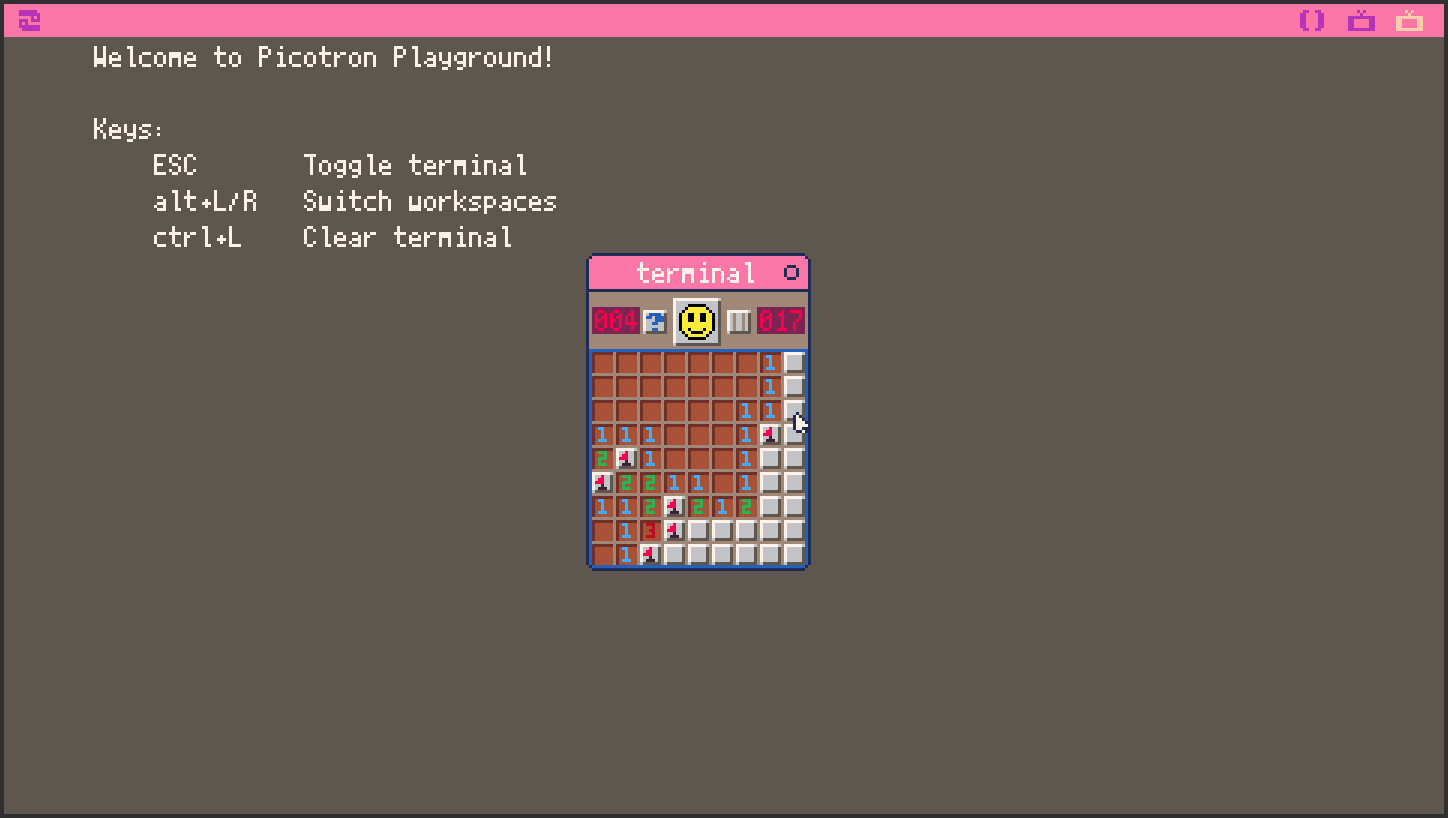 Yes! If you remember, back in January I had posted a code snippet that would let you play Minesweeper in the Picotron Playground. I later updated that snippet to have some comments describing the settings needed to recreate the three difficulty levels, but otherwise nothing changed. Well now, after months of (not that) hard (but still a little tricky) work, the third version of my Minesweeper game on Picotron is OUT! New features include:
Easy windowed mode: Running the program will instantly switch to the desktop. No more faffing about with run_program_inside_terminal! Who wants to type that out every single time?
A help screen: Just click the handy little blue question mark (?) and you can reference the rules anytime. Also shows up the first time the program is run.
In-game minefield customization: Nobody wants to edit the code every time just to change the difficulty. Nobody.
Highscores: Though they can't be saved between sessions, they CAN be saved if you close the program and re-run it without refreshing the browser tab, and it should work on the executable version of Picotron when that's released.
A screenshot button: Though it sucks and I wouldn't use it, since the BBS won't see colors #16-31 as anything other than black, so you can't post them here. :/
HOW TO GET STARTED
First, copy the following hidden block of code: (The -- end of program line should be #702)

Then paste it into a blank codebase in Picotron Playground, hit Ctrl+R and...
THAT'S IT.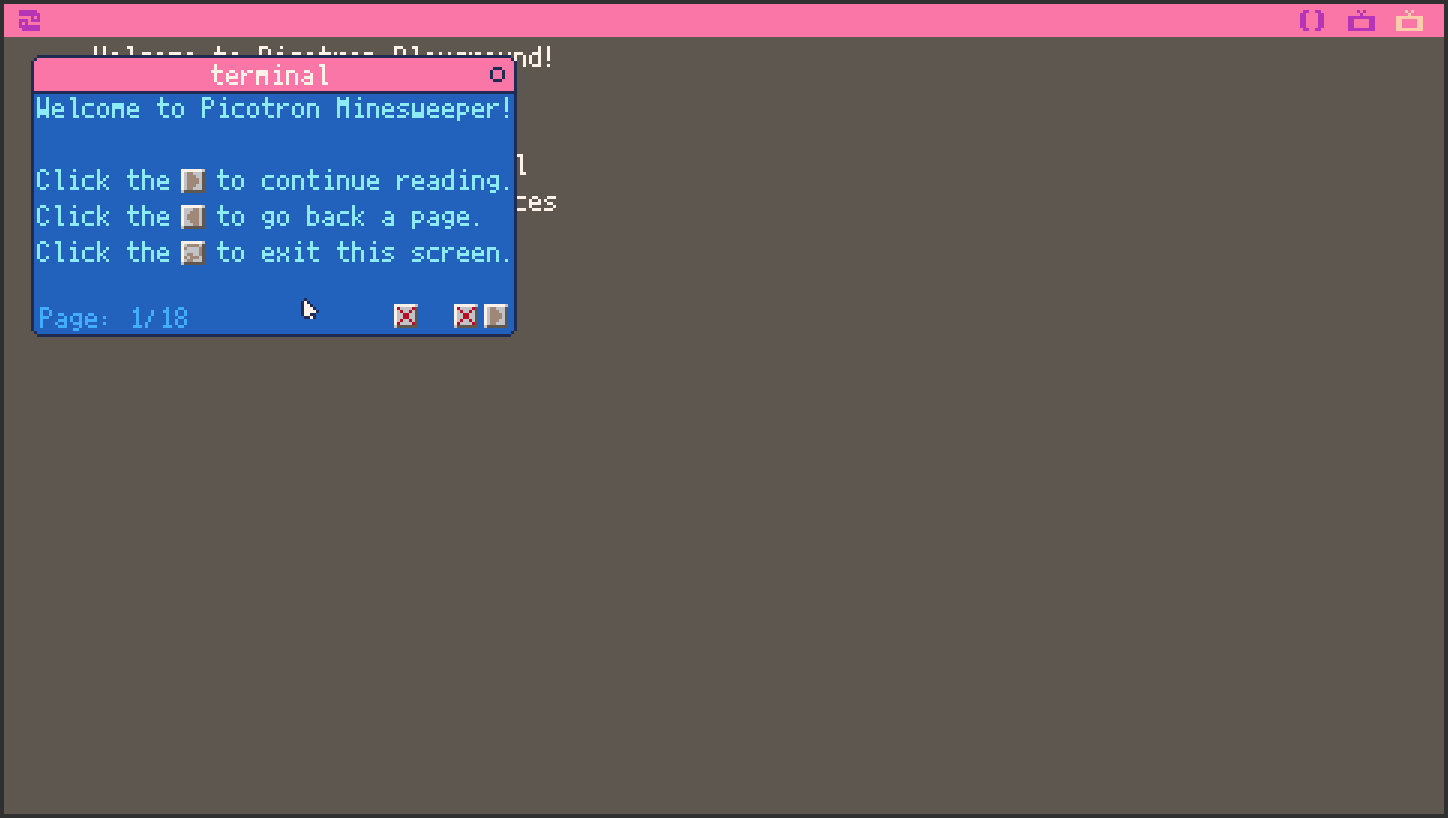 By default, you will be booted into the help screen, but if you don't care for that, just click the 'next page' button, and then the back button will show up so you can skip straight to playing the game.
Technical notes
(Warning: Long wall of text follows)

That's about all I had. Like others, I probably won't continue to work on anything major in Picotron until a new version comes out (particularly the 0.1 release), but I still enjoyed working on it nonetheless. Special thanks to @Liquidream, @dw817 and @merwok for the kind words spoken about this project that helped me motivate myself to continue working on it.
[Please log in to post a comment]