here's a demo cart showing off some different ways to handle input in grid-based games:
controls:
move around with the arrow keys
change "chapters" in the pause menu (enter + arrow keys)
slow down the game speed (in the later chapters) in the pause menu
I made this cart as a companion to a blog post about input buffering
P#107587
2022-02-24 09:19 ( Edited 2022-02-24 09:55)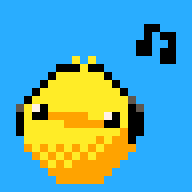 Fettuccini

1

Great demo! Love how thorough the accompanying blog post is, too. I'll definitely be referencing it in the future.
[Please log in to post a comment]