A single screen farming game made with PICO-8.
Update v1.3b
Update v1.3:
added Pawchievements. You now have six more reasons to play this little game. At the sign get additional information about pawchievements by pressing the right arrow key.
added a workout mini-game as idle animation.
fixed and refined a few little things
Update v1.2b:
Just a hot fix for watering the crops. Sometimes not all crops in a row would have been watered. They do now.
Original post:
Feed the chicken, water the crops, fish in the lake, cook stuff, hang out in the sun or in the rain or just pet the cat. In Overcast you can farm at your own preferred pace. There are no seasons and winter is never coming. It rains a lot, though.
Things you can do:
Fish in the lake and try to catch all of the 16 different types of fish.
Feed the chicken to make them lay some eggs.
Water the crops to make them grow.
Collect eggs and harvest the crops to cook stuff.
Try to prepare all of the 16 different types of food including the notorious Fugu Sashimi!
Hang out in your chair and just doze off.
Pet the cat to keep it happy <3
Read the sign to see this list and see some statistics.
That's it for now.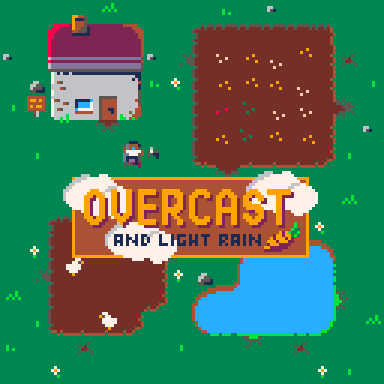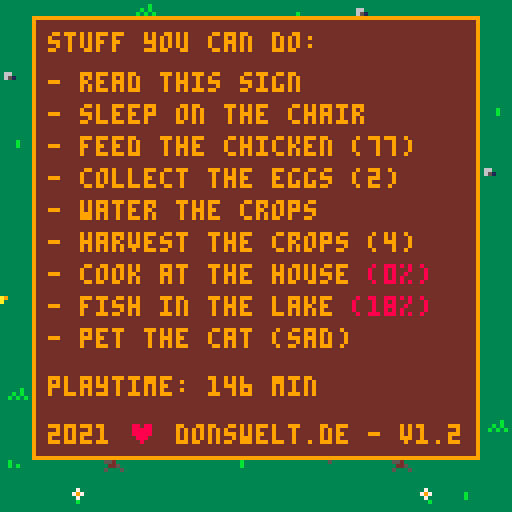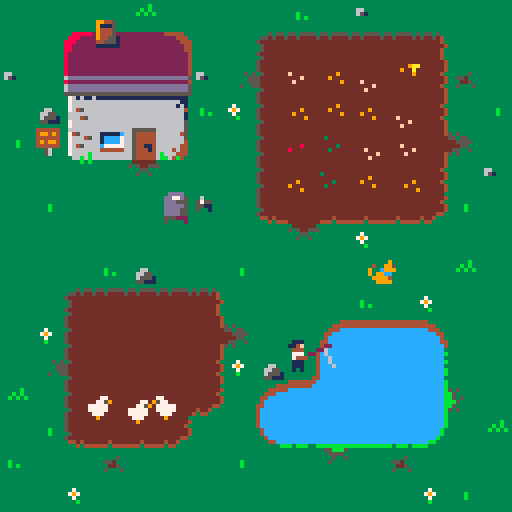 P#91128
2021-04-26 16:46 ( Edited 2021-05-04 16:14)
[Please log in to post a comment]