This is the complete, post-jam version of my submission to the 2020 Toy Box Jam
Picomen!
PICOMEN is a classic turned-based strategy RPG flattened into a straight line. Battles are about learning your enemies' weaknesses, carefully organising your team and improvisation. This post-jam version includes three story lines, branching quests, challenging bosses and all new user interface improvements!
There's an element of learning-as-you-go with this one, so listen to "Helpy" and good luck!
Icon Guide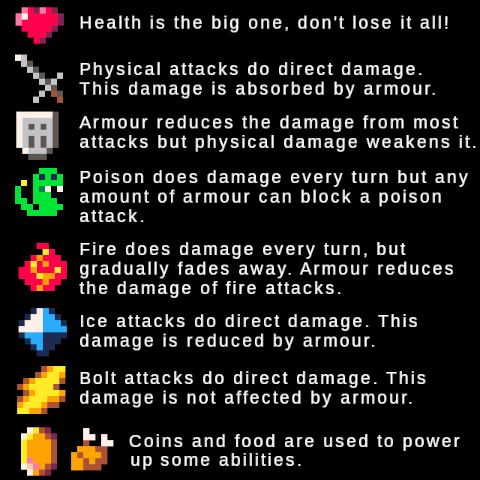 Thanks for playing!
P#87071
2021-02-01 13:38 ( Edited 2021-02-11 22:48)
[Please log in to post a comment]