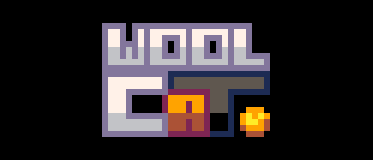 WoolCat! Take Woolly home.
Made for Fantasy Console Game Jam #5
Keep Woolly's spirits up on his way home, be careful and keep an eye on his happiness meter, collect all the balls of wool to keep him moving forward.
Run around with the arrow keys.
Collect all the wool to move to the next level.
There are over 60 levels.
To move diagonally, press two directions at the same time.
Meow with Z or X.
Developed by cubee (Website)
Published by Pixel Shock
P#75107
2020-04-21 10:37 ( Edited 2020-06-17 09:36)
[Please log in to post a comment]