A kind of Missile Command.

&nbsp 6 comments &nbsp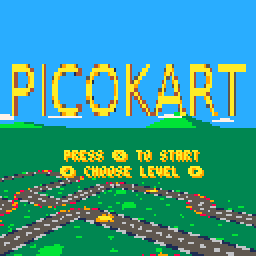 Very potato and not finished but hey that was fun to code :)
needs lots of everything...
-- 0.6 update: drift!!! wheeeeeeeee! totally unrealistic though...
-- 0.5 update: a lot less potato and fast thanks to @fred72 :)
-- 0.4 update. forgot to put checkpoints on the second track...
-- 0.3 update: sound, checkpoint, still need better driving physics...
-- 0.2 update: more optimization and refactoring
-- 0.1 update: better perfs...
P#73268
2020-02-19 22:45 ( Edited 2020-03-26 18:26)

&nbsp 6 comments &nbsp