Four Fingers of Death 👊✋✌️
A rock-paper-scissors video game in a street fighter like evoirment? Yes, that is a stupid idea and I love stupid ideas. I made this little game in PICO-8 in one day so no damage is done and not much energy was wasted.
It turns out it is very accessible since you only need one finger to play it and you got all the time in the world to decide what you want to do next.
It's further accessible even without the need to press any keys at all: If you find someone to start the game and activate auto-battle for you.
Right now it's only playable here on Itch but I will release the PICO-8 cart image in the future.
How to play
Press C to start game.
Press left arrow, down arrow or right arrow to choose your weapon: rock, paper, scissors respectively.
Press C while in an active game to turn auto-battle on/off.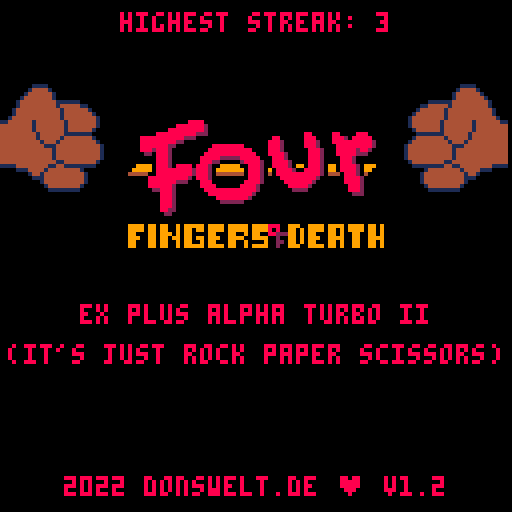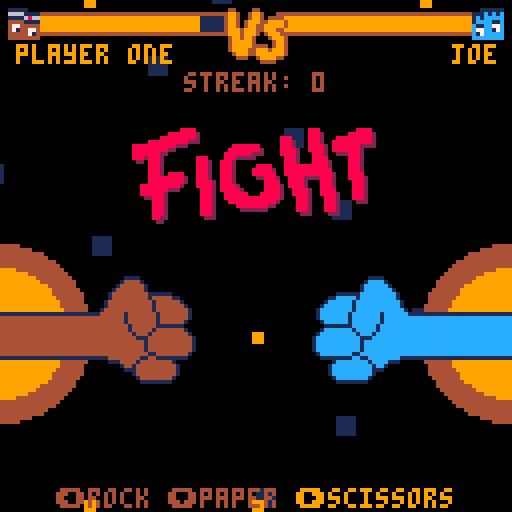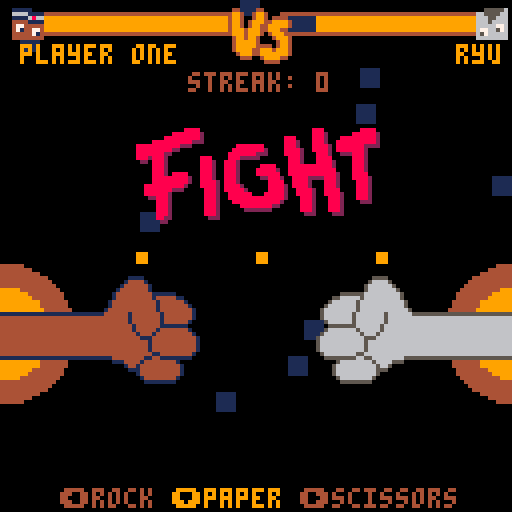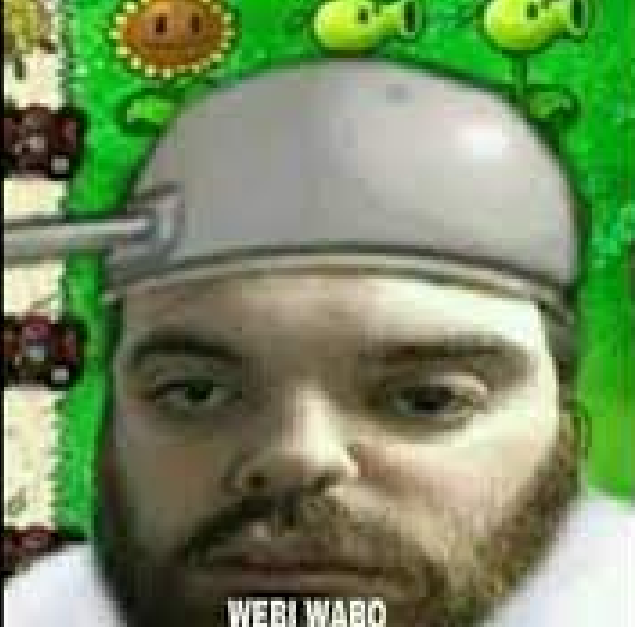 elpepe:vxddd


my congratulations I loved the game very well done my friend.
(translated with google translate)
[Please log in to post a comment]