CONTROLS:
Arrows: move
O button/Z - shoot
X button/X - jump
2 years before Mountains of Demise II, a boy conquered the Mountain of Demise, the second most dangerous mountain in the world, to rescue Princess Lilianna, his loved one. Now, he's The Chosen One to rescue the world from a wave of cyberdemons. Climb mountains, collect and use 4 artifacts in a quest to save the world.
FEATURES:
save the world!
4 artifacts to collect
awesome music by Adrian Makes Games, Sivak and Tomohisa Mitsuyatsu covered by Adrian Makes Games
new gameplay mechanics
no unfair sections!
a password system!
SOME FUN PASSWORDS:
211216 - speedrun mode (all items collected, start at the mountain entrance, no checkpoints)
90001 - play song
CHANGELOG:
1.3 - fixed respawning enemies on the bottom half after selecting "End"
1.2 - added sound test
added some more flair to the game over song
1.1 - fixed some small map bugs
1.0 - initial release
CHECK OUT THE MUSIC CART:
click here
SUPPORT ON ITCH.IO:
YES, DO IT!
(CC) 2016 Adrian Makes Games. Made with love. Music borrowed from Battle Kid and Kamen no Ninja Akakage, covered by me.
P#34218
2016-12-26 14:59 ( Edited 2017-06-10 03:38)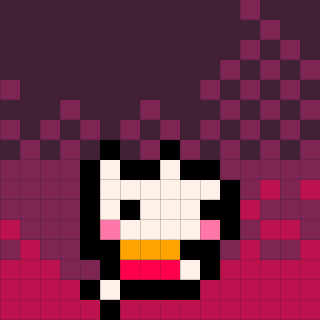 thePixelXb_


The checkpoint system just got to be more confusing and complicated.
[Please log in to post a comment]