Description:
Again! is a puzzle-platformer game in which even death moves you towards your goal.
With a clever use of your previous attempts, you can progress through 9 levels and 3 different environments.
Again! was created as an entry to My First Game Jam: Summer 2023 with the theme "Cycles".
Controls:
Arrow-key: Movement
X: Jump (hold to charge)
Z: Reset the level
P: Menu (turn music on/off)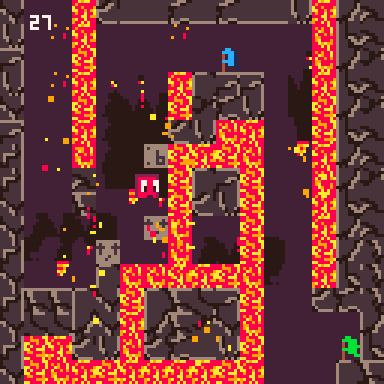 Development:
The game was created in Pico-8 over one weekend. The game is also available on itch.io.
2023-08-11
-- added one new level to improve difficulty curve
-- overhaul of level 5-6
2023-08-15
-- animation loop fixed, jump tweaked, level order changed, minor bugs fixed
2023-08-21
-- fix acid decay in level 10
P#132565
2023-07-30 15:57 ( Edited 2023-08-21 18:10)
[Please log in to post a comment]