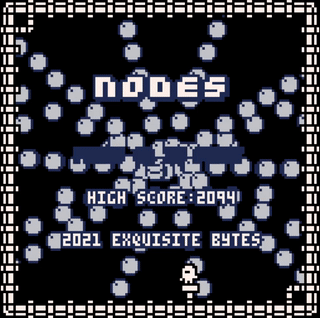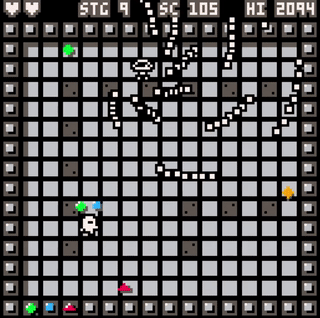 About
Teleport between dimensions to satisfy the Guardian's thirst for shapes!
How to Play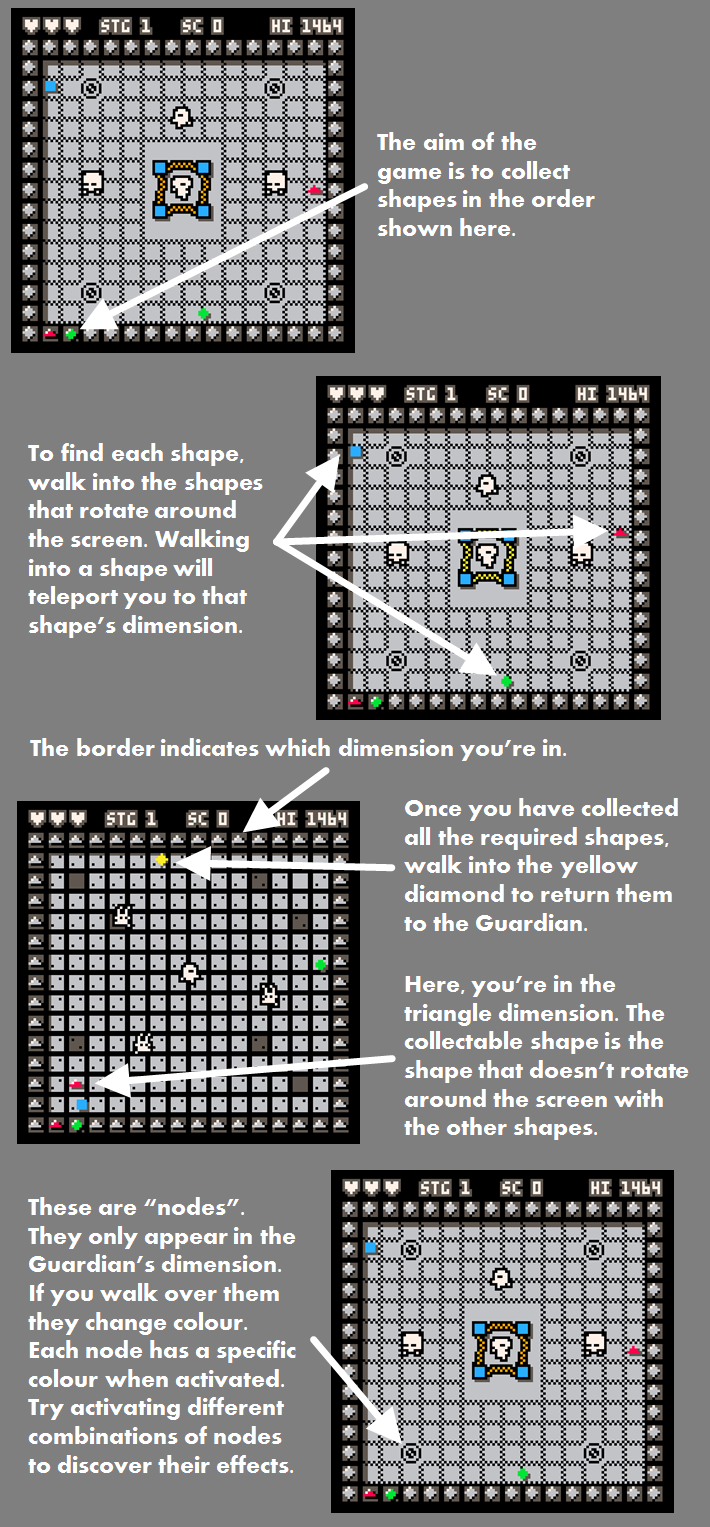 Tips
The longer you spend in a room, the more perilous it is likely to become.
If you find a room particularly difficult, use the nearest teleport shape to get out quickly, even if it doesn't take you directly to the next shape you need.
Score high by activating the more dangerous node effects.
Downloads
Downloads for Windows, Linux, OSX and Raspberry Pi can be found on my itch.io page:
P#93710
2021-06-18 20:43 ( Edited 2021-06-30 21:39)


Some feedback I got for this suggested that it wasn't very clear how to play. So, I have added a beginners guide to the original post that hopefully someone will find helpful!
[Please log in to post a comment]