Illusioner
About me
Hello! I'm evman2k, and I am a new programmer, so please be kind. I have been trying to learn how to make 3D programs. I made this pattern maker program to play around with different concepts. I like the designs it makes. Enjoy!
How to use
This is very simple to use! Type any number, and it draws the seed you input into the program—"Q" to draw your source. "O" to stop drawing the source. "C" to clear your source.
For example, 99188882328 displays this: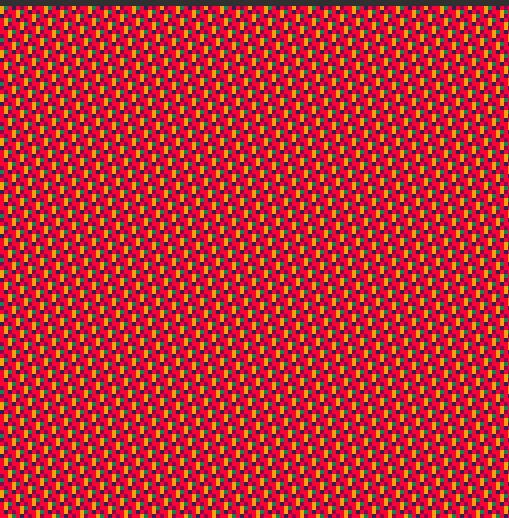 If you keep pressing numbers it will add to the seed and advance the frame. Holding a single key makes fun patterns.
Here is the cartridge!
Cartridge
P#76921
2020-05-19 20:18 ( Edited 2020-05-20 15:58)
[Please log in to post a comment]