YO, DAWG.
I HEARD YOU LIKE FANTASY CONSOLES. SO NOW WE PUT A FANTASY CONSOLE IN YOUR FANTASY CONSOLE, SO NOW YOU CAN PLAY YOUR FANTASY CONSOLE IN YOUR FANTASY CONSOLE!!
...and THEN you can put THAT in VOXATRON, TOO!!!
IT'S CONSOLECEPTION!!! XD
For reals, though: I'm astonished at how simplifying constraints EVEN FURTHER has resulted in considerably more games being produced, what looks like considerably more rapidly!!! Just... WOW.
I love you crazy bastards!
PS: So... how long until we integrate this with Splore, to make a game about playing all these games?
P#36765
2017-01-27 05:01 ( Edited 2017-01-27 16:01)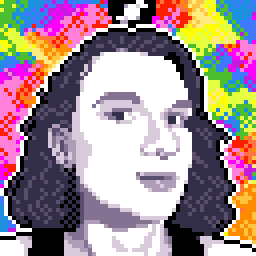 TRASEVOL_DOG


:D !
If I'm being perfectly honest, I too was blown away by everything people did! It's truly amazing what you can do when we take away more of your possibilities! ;)
I'd love to see a Tiny-TV Jam cart in Voxatron haha!
And actually if you go on the jam section of the Splore, most of the games there are Tiny-TV Jam games, so there you go! :D
P#36775
2017-01-27 11:01 ( Edited 2017-01-27 16:01)
[Please log in to post a comment]