I was inspired by this tweet featuring cylindrical parallax:
https://twitter.com/GhostHandDev/status/1466440109654482952
And decided to recreate the effect in PICO-8. I tried making the code readable, so feel free to remix, improve, or reuse it in your own carts.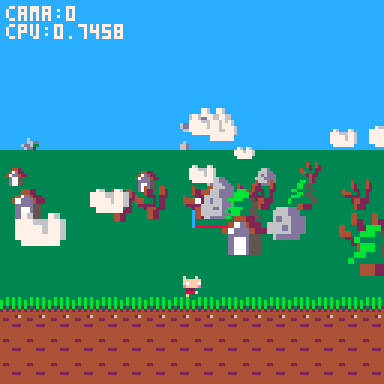 Niall Chandler

2

Really cool effect! It remains me of the title screen for Yoshi's Island!
[Please log in to post a comment]