attack of the green blobs is a side scrolling space shooter. It was created for a tutorial series for The MagPi magazine and was designed to lead a novice through every aspect of game design on PICO-8.
It contains demonstrations of:
different enemy types
screen shake
simple particle engine
simple collision engine
SFX and music implementation
simple game states
lots more...
You can follow the full tutorial series on the BBS in the tutorial section.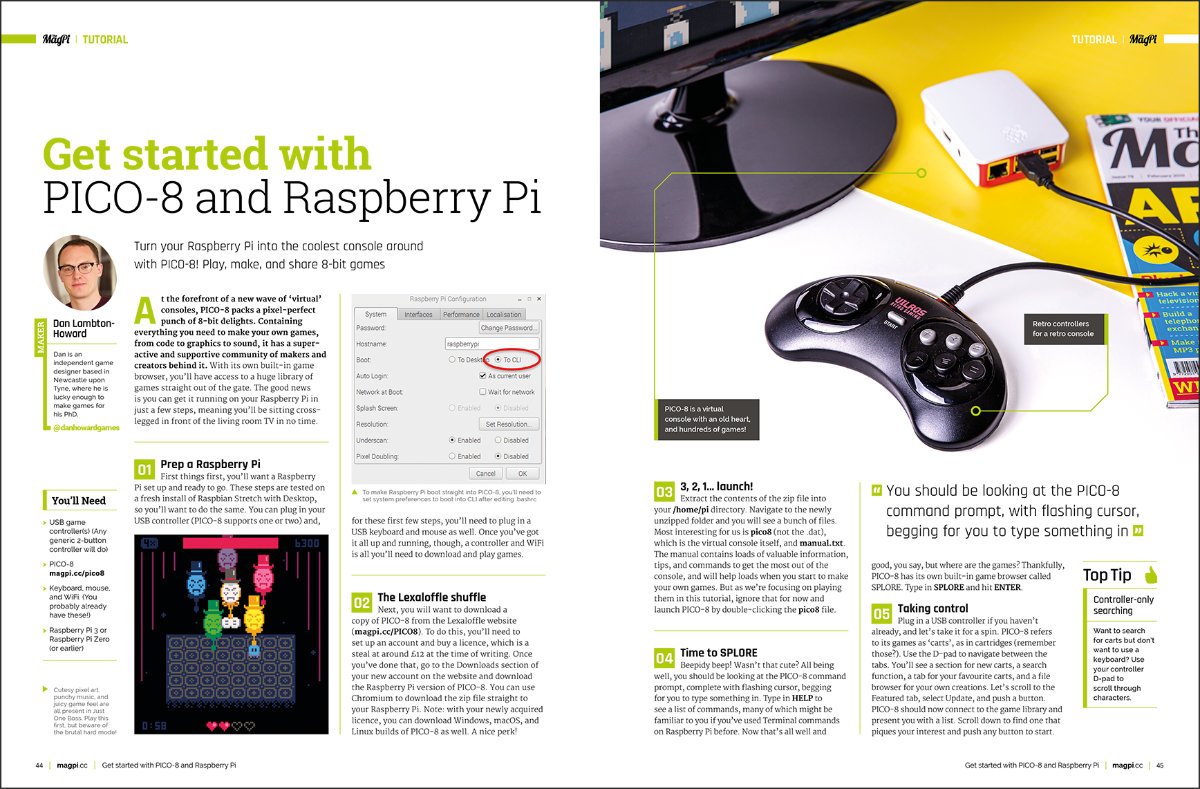 P#73481
2020-02-26 16:47 ( Edited 2020-02-26 16:49)
[Please log in to post a comment]