nowhere is a mod of Celeste Classic created by KikooDX and Massena.
While the original game focuses on vertical level layouts, we decided to switch it up to horizontal and see what happens.
We also experimented with difficulty curve, atmosphere, soundtrack, level/world design and game pacing among some other things.
Beware, some levels require speedtech to be completed. This is a pretty hard mod!
We hope you will enjoy our mod.

1

This was a really fun and hard mod. I loved the design of the levels and the difficulty definitely went up a lot as it progressed. This is what I got for my first run, I only managed to get the first cupcake(?) though.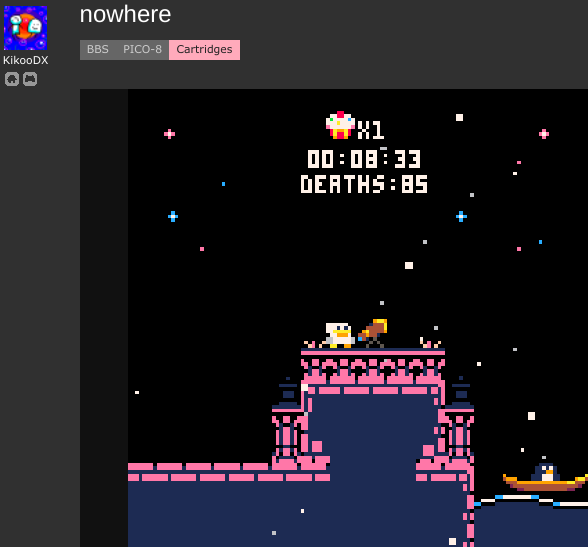 [Please log in to post a comment]