An intense crayon battle royale for 2-4 players!
... or rather a slightly more intense remake of Achtung, die kurve! with some new special effects and a different style.
How to play:
Use left and right buttons (default: arrow keys for P1 and S/F for P2) and avoid colliding. You can pass through other pastels in the darker areas.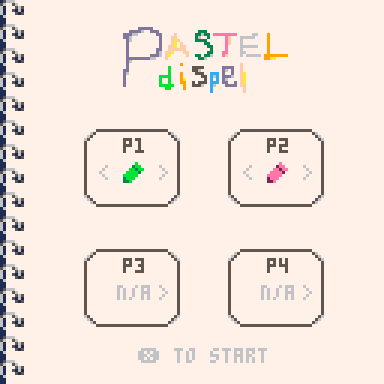 -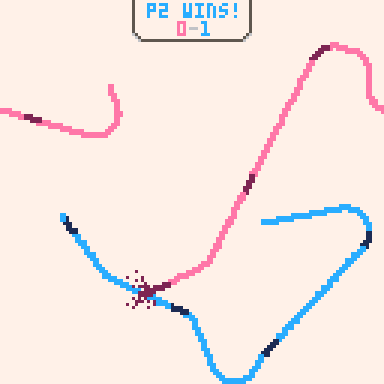 -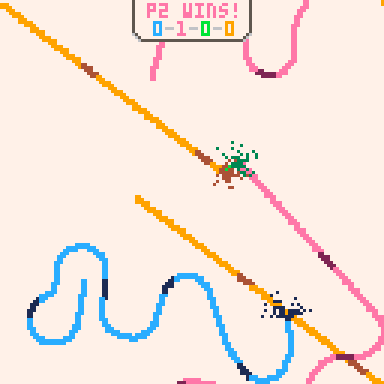 P#64035
2019-05-03 11:29 ( Edited 2019-05-03 11:40)

&nbsp 0 comments &nbsp