Applemup is a remake of Cherry Bomb by Krystman.
Controls
Arrow keys - Move
X - Shoot
Z - Bomb (uses apples)
Info
Shoot everything . Collect apples to "charge" more powerfull shots .
If you collect more than 5 apples you get a life instead .
Kill the nasty creature to win!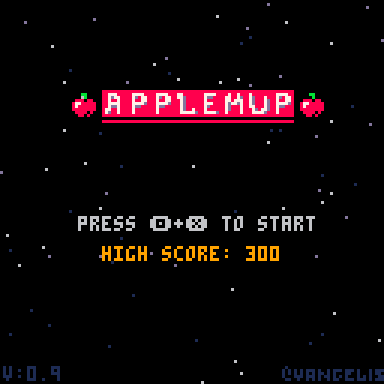 Credits
This game was made following the tutorial from Lazy Devs Academy.
Special thanks to Krystman .
Created by @vangelis - [email protected]
Feedback is definitely appreciated!
Update
Version.1
Fixed stability.
Fixed text alignment.
Version.1.1
P#125228
2023-02-03 12:42 ( Edited 2023-03-10 08:32)
[Please log in to post a comment]