Interview With Noh Creator of "Wizard Hop" and "Shotgun Night"-Pico-View #1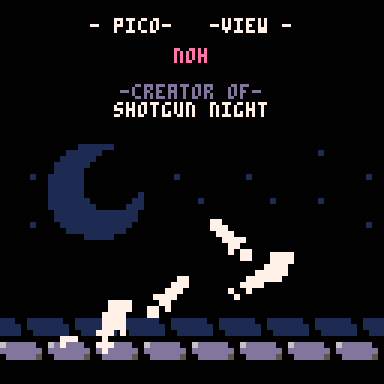 ---
Noh:@Nohh
Noh = Noh

Marina:@MarinaMakes
Mar = Marina

Their games:
Shotgun Night (click link)
Wizard Hop (click link)
Pipe (click link)
---
Interview:
Mar: So, who are you and why are you on pico-view? Or, what you made? I'll tell you why you're here later.
Noh: I am Noh, a pico-8 gamedev for almost a year, and I've made games such as Wizard Hop, Diesort and Shotgun Night
Mar: Nice. I haven't played Diesort, but I played every other one of your games. What's Diesort about?
Noh: No one has 😢 😂 Diesort is like a warioware style dice sorting game i made for GMTK-jam 2022
https://noh-kinda-poh.itch.io/diesort
Mar: I like how juicy it is. I noticed all of your games have had a lot of juice, except your first game "Bullet Tower"
Noh: Yeah, i really like to focus on juice/game feel on my games. Bullet tower was my first proper pico-8 game so that was more testing the waters.
Mar: lol, yeah, it's cool, every game besides "Bullet Tower" is really good and juicy. What's your favorite?
Noh: I haven't really been making (pico-8) games for that long, so i feel like every game I make is mostly better than the last. My fav has to be either Wizard Hop or Shotgun Night.
Mar: I actually put all of your games, apart from Diesort, bc mouse, onto my Miyoo Mini. And I started from your first and went all the way to your latest, Shotgun Knight. My favorite is "Pipe", but I might be bias bc of how awesome the red looks on the Miyoo: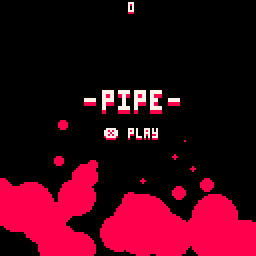 Mar: I mean when the title screen looks that juicy, you know you're in for a ride, I'm gonna have to take advantage of that Miyoo red someday.
Noh: I though i had this super cool game idea, by controlling the pipes, and having the bird move on his own. But it think it turned out like a more annoying flappy bird for many
Mar: And Wizard Hop seemed really juicy too, but I didn't understand the stat system very well at first. About five minutes after picking it up I got it and it was a blast.
Noh: I could have explained the mechanics better in game. A lot of ppl had a hard time in the beginning, but I've heard it gets a bit addicting when you learn the ropes. Ok "addicting" is maybe a strong word, but you know what i mean😅
Mar: No worries I've also fallen victim to the "addicting" Double entendre. I'd say that there's two kinds of addictive gameplay:
-Actually addictive gameplay where it effects your real life. (slot machines and gambling)
-Fun gameplay where you feel as though you could fill any of your free time playing it. (Zookeeper and Pipe)
Atleast that's my meaning of it.
Noh: I considered getting a miyoo, but the wood grain 351V was to goofy to not get😂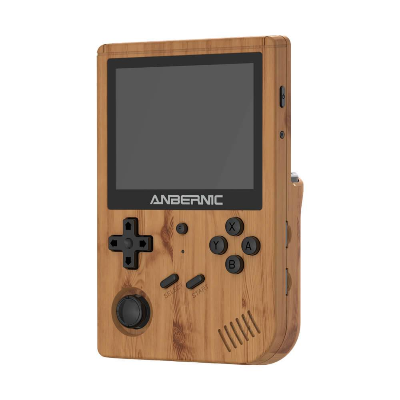 Mar: LMFAO Don't you just love that rustic look on your handhelds? Is it plastic painted or real wood?
Noh: No its plastic
Mar: Ah that's a no-go, I like my game boys all-natural. How'd you like the Anber?
Noh: The 351V has a very good size, only problem is that it isnt as pocketable
Mar: lmfao, you have to lug around your hand-held? Skill issue much? The miyoo mini could fit in my mouth if I wanted it to.
Noh: Have you checked-
Mar: But the plastic on the case has this awful taste. No, of course not. I'm offended that you even suggest that I have.
Noh: Im not sure.. I mean what if your pockets are full or something. Its not like you can hold it when tarveling around
Mar: What're in your pockets? Unless your packing a crt television in both pockets the Miyoo will fit.
(left Miyoo/right Anbernic)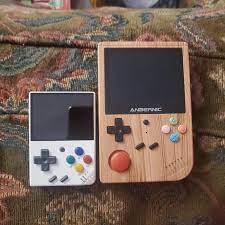 Mar: Wait, does the Anbernic run pico-8 natively?
Noh: Yeah
Mar: Okay, you win this one.
I have to use Fake-08 over here.
Noh: So you don't have direct access to splore
Mar: AND "Last Night" "Fortune Fishing", and another third game I can't remember doesn't work with it. AND NO PERSISTENT HIGHSCORES But next month they're adding save states, so you just gotta take what you can get. BUT, before we start a handheld war, what about your game Wizard Hop.
Noh: So it was originally made for "Pursuing Pixels Game Gam James Jam". Im sorry: "Pursuing Pixels James Jam Game Gam". The theme was permanence(which i think i did a terrible job following but ill come back to that)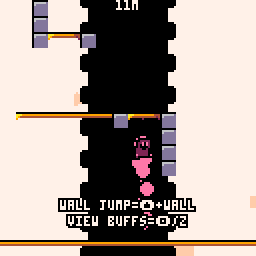 Noh: My original plan was having the wizard dude in an arena where he would have to place platforms and walls to help dodge and fight monsters, but when you placed the platforms/walls, they would be there for the rest of your game, so they might mess you up later if you aren't careful with the placements. That somehow turned into what it is now. The new idea is that when you get hit, you get permanent debuffes, and when you kill an enemy, or hit the orbs, you get permanent buffes
Mar: I relate deeply to that statement.
Noh: I wanna hear your experience. Just curios.
Mar: Oh, Grill Boy. Let me pull up a gif... Here's the initial concept art on the left, and to the right is the final game: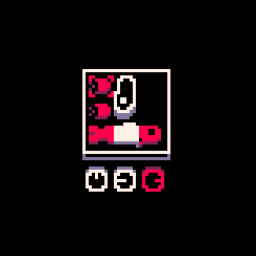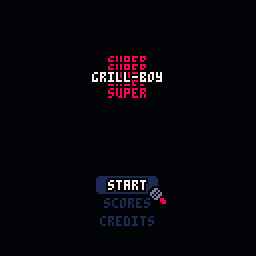 Mar: How it ended up. Originally you'd have to flip meat. Well, you still do flip meat. But, you'd have to adjust the knobs in order to cook the meat perfectly. Except one of the knobs is broken. And it would've had the same flipping mechanic that it does now. Now, it's just a tetris-sort of game, where you sit down and have to react fast. It's nice on the Miyoo. Mostly bc the buttons are easy to press. "Pipe" was also easy to play too.
Noh: I feel like there is this pico-8 type of game feel, which i have never been able to make
Mar: Really? I feel the same way. But your game "Wizard Hop" looks and feels like a really main-stream pico-8 game man.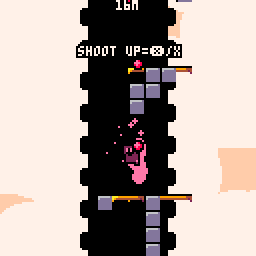 Noh: Thanks. There are some stuff i don't like about it, but overall im happy with how it turned out.
Mar: I mean no one is 100% happy with the game they make. I mean the dev knows it best. Anyways, what problems do you have with it?
Noh: Its hard to understand/get into for new players and i don't know if the buff/debuff mechanic is that good.
Mar: I'll agree on the first one. I played it on the miyoo for like three minutes. But, when I came back to it I got the hang of it and it was kind of fun. One thing I don't particularly enjoy is that to jump high you have to press for so long, so it's hard to just click it. Or idk I'm just an arcade gaem enthusiast, I don't know jigglysquat man. But, anyways you made a post-jam update?
Noh: Reason why i released the post-jam update after the jam is because i ran out of space, i had a lot of cool ideas for it
Mar: Ran out of space? Like out of tokens?
Noh: Tokens yeah.
Mar: Jeez I didn't expect that, but I've never made a platformer.
Noh: Thats the first time i had to think of token management
Mar: I'm still lucky lucky three games in, but I try to make my code minimal as possible, as I'm forgetful and dum.
Noh: Its also just that I have a habit of making 🍝(spaghetti) code
Mar: I prefer pasta salad code. A few days ago this article came out where I talked about how I made "Fortune Fishing" and I demonstrate my process of: I make 50% of the game in the first two days, and the next month is spent forcing myself to do the other half.
Noh: Here's the code for wizard hop: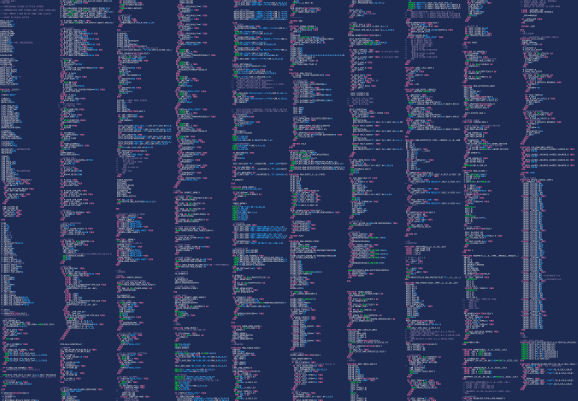 Mar:

Noh: You see that long strip of white to the right? thats the code where i manually wrote how every platform type looks.. like instead of using the map like any rational person
Mar: I'm actually thinking about using a similar system for my next game. Or now was.
Noh: i think you can use the map for stuff like that
Mar: I mean yeah, but I like my sprite sheet, and hate editing the map. So there's a conflict of interest there between rational me and ooga booga me.
Noh: What is your fav genre?
Mar: ...That's kind of a big question. My favorite genre is arcade. I like "Zoo Keeper" "Pac-man" and "Bubble Bobble" And this is like a new obsession. So it could change in a week.
Noh: I also really like the replayability of those games
Mar: IKR The only thing I dislike is that experienced players have to play through the same old levels.
Something I think spelunky solved.
Noh: Spelunky is peak for real.
Mar: OH, and one more thing, tell us about the thing I got you on here for, "Shotgun Night"
Noh: It was made for mini jam i think 117, ghosts. The theme turned out to be «shotgun» . Which some may argue does not fit with ghosts, but i disagree The only thing scarier than ghosts are ghosts with shotguns.
(the mini-jam is a semi-weekly jam where there's a theme: "Ghost" and a challenge: "Shotgun". You have to follow both)
Mar: Can't argue with that. PS- I was going to participate in that one, but in the end chose not to.
Noh: I was really inspired by the visuals of downwell for the game

Mar: OMG I love that game. Well, i haven't played it, but I've watched hours of gameplay. I really love the minimalist pallet of three colors. It's easy to read visually.
Noh: Fun fact ive 100% it😎
Mar: Wait, really?
Noh: It was painful but it was nececary
Mar: I tried playing Shotgun Night on release and on the Miyoo yesterday.
I'm not gamer enough to beat it.
Noh: It is pretty hard
Mar: Nah, nah, I'm just an awful gamer. That's partially why I recommended the kill-freeze. To help my fellow skill issued gamers.
Noh: I tried freeze frame, but it didnt really fit it. I have it in the 2 player versus mode though, when you steal the lead from the other player. Yeah i added it in the post jam update.
Mar: Oh good, I was worried for a sec, Idk how someone could make a game and add a two player mode in a weekend. I've always wanted to make a game multiplayer.
Noh: Its the same campain, but you compete for most kills. Its pretty fun screwing the other player over by launching yourself on them.
Mar: As it always is. Welp, I think that's it for this "interview". It was nice talking about game dev with you!
Noh: It was fun! Thanks for having me. Just before i go..
(anbernic is better than miyoo)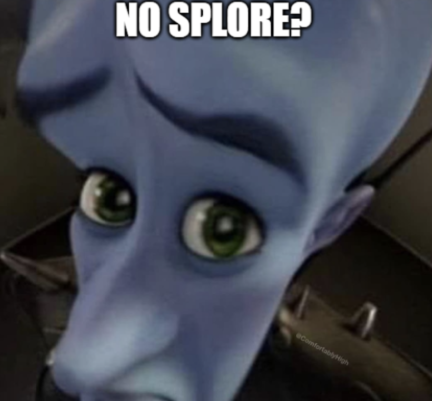 Mar: Get the fuck off my interview. pumps shotgun
Noh: Bye👋😂
---
(next pico-8 view will come out in a week)
Noh:
Twitter: (couldn't find) (No twitter?)
Lexaloffle: (couldn't find) (No lexaloffle?)
Itch: (couldn't find) (No itch?)
Marina:
Twitter: https://twitter.com/MarinaMakes
Lexaloffle: https://www.lexaloffle.com/bbs/?uid=70079
P#120812
2022-11-17 00:34 ( Edited 2022-11-22 05:00)
[Please log in to post a comment]