You owe money to the wrong people and you only have a few minutes to pay it back. Grab the money bags and drop them at the safe house. Don't get caught. Don't run out of fuel.
Inspired by Getaway!, a crime-themed game designed by Mark Reid and published for Atari 8-bit computers in 1982.
Screenshots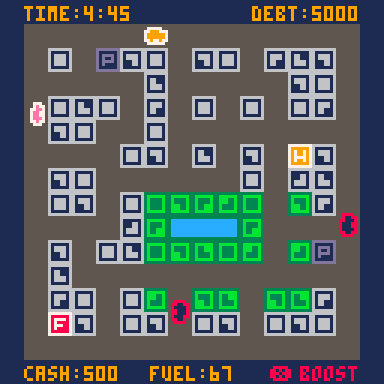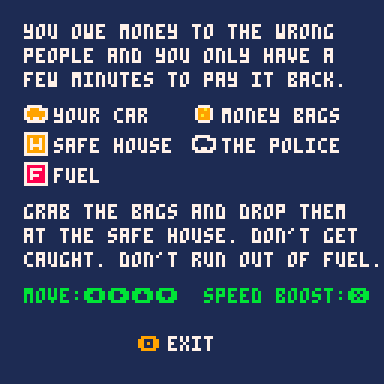 Controls
up/down/left/right: drive/steer
x : speed boost
Changelog
1.3
minor UI and help text adjustments.
1.2
easy level debt reduced to $2000, with a due date of 2 minutes.
money bags sometimes appear closer to your location
P#74275
2020-03-28 15:34 ( Edited 2021-03-09 10:45)
[Please log in to post a comment]