PICO-8 iPhone Shell
This is a work-in-progress iPhone Shell for PICO-8 featuring
sound
real gamepad controls (digital and analog)
pixel-perfect scaling
low latency (run loop reading input runs 60 times a second)
Note: I am abandoning this project because I now use the ClockworkPi Gameshell.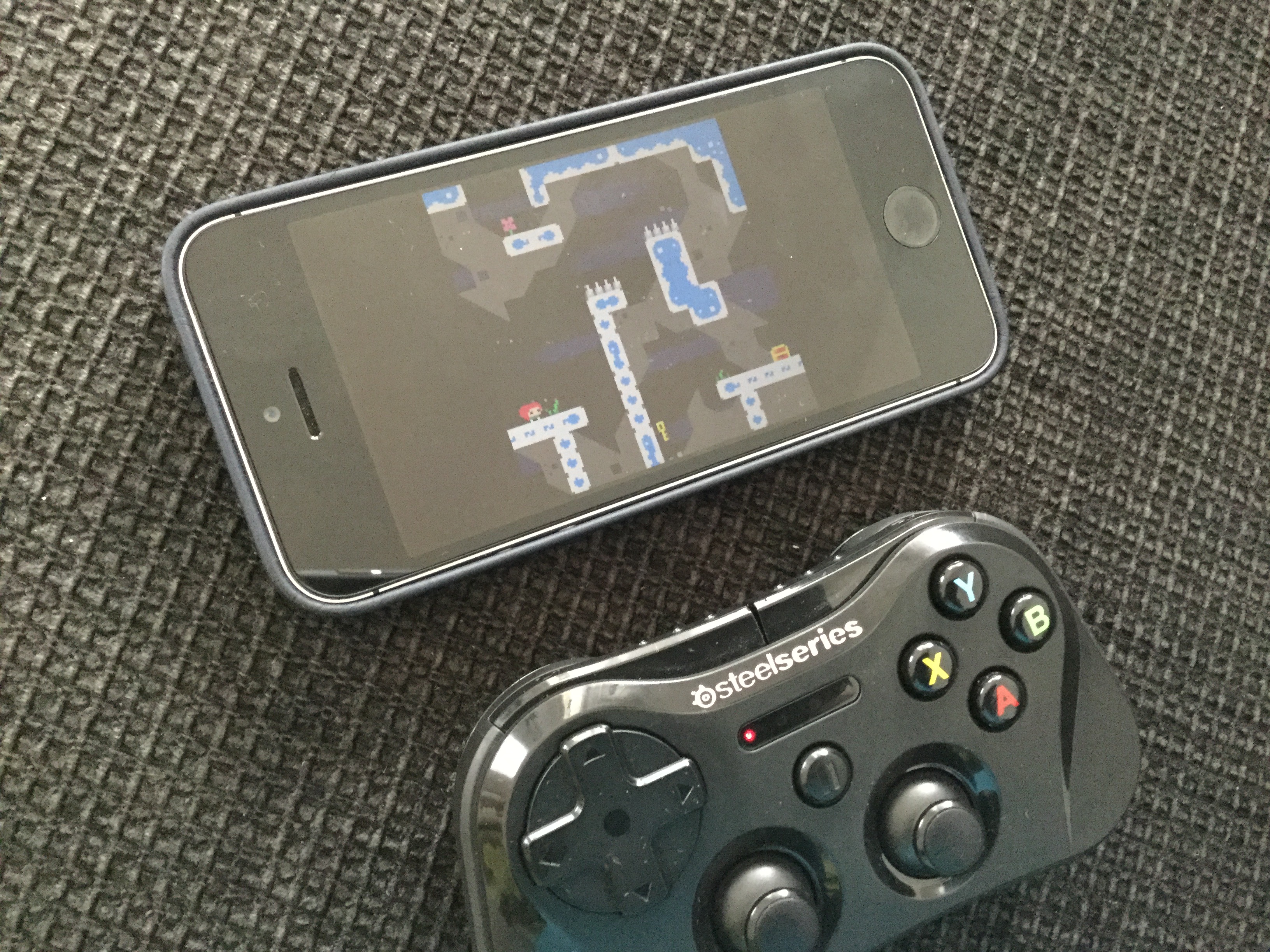 It uses the Gamepad API that was introduced with iOS 11 and was tested with the following MiFI-Controllers:
| Controller | Working |
| --- | --- |
| Kanex GoPlay Sidekick | Yes |
| SteelSeries Stratus | Yes after Firmware Update |
| Logitech PowerShell Controller | No |
No more touch support at the moment.
On the iPhone SE you have pixel-perfect scaling. Since the iPhone SE's display is 640 pixels wide you can do a 5x integer scale for razor sharp pixels. For a more full-screen experience turn the phone sideways.
Click to start the game (necessary to enable audio).
You can test it out on your phone:
https://pixelpunker.github.io/pico8-iphone/iphone.html
To Change the Game
Load your PICO-8 cart and export it as html with this command
Keep the mygame.js file and throw away the other files. Change line 66 in iPhone.html to reference your exported cart.
Todo:
Use new fullscreen API in iOS 12/13
Test other bluetooth controllers in iOS 13
Does saving to home screen work now? (Pinning the website to the homescreen used to disable Gamepad functionality)
P#68447
2019-10-04 12:52 ( Edited 2019-10-06 13:46)

pixelpunker


@ZachTheCoder Newer versions of PICO-8's built in HTML export offer the same features so I deleted the repo.
[Please log in to post a comment]