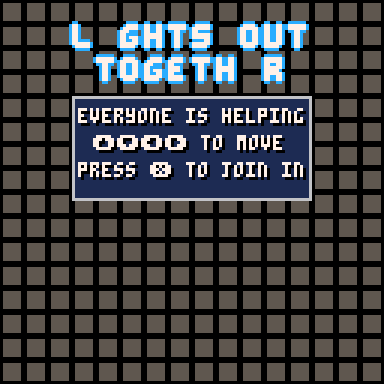 Following on from my smash hit Lights Out Cart (hey, someone gave it a star, that counts) I've hacked it together to give you...
MASSIVELY MULTIPLAYER LIGHTS OUT
That's right, you and hundreds of other people around the world can attempt to solve a 16x16 lights out grid. Together!
http://geometricgames.com/lotw/lightsouttogether.html
This is sooooooooo just barely working so please excuse it being terrible!
Let me no here or on twitter ( @twitonatrain ) if anything is terribly wrong.
P#104101
2022-01-02 11:26 ( Edited 2022-01-02 11:36)
[Please log in to post a comment]