---
2019-02-05 UPDATE: Minor code clean-up and dialling back glitch effects at game-over screen
---
2018-03-26 UPDATE: Change of name (from Dataseed) due to name being in-use.
---
2018-03-25 UPDATE: Added rudimentary hi-score system (resets when cart resets)
---
First game I've ever made, on pico-8 or otherwise.
Learned a ton of stuff while making it, including how not to structure my code next time :)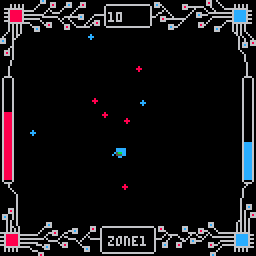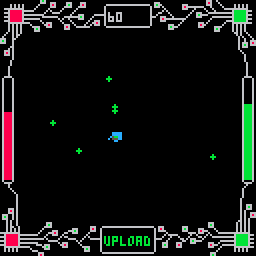 Thanks to the community here for the help available on the BBS and elsewhere. In particular Level27Geek's blog https://level0gamedev.blogspot.com is a great read, and very helpful for newbies like me.
Thanks,
Ronan
P#50766
2018-03-24 13:51 ( Edited 2019-02-05 22:44)
[Please log in to post a comment]