"Voxatron is brilliant. Just a couple of months ago I found myself wondering if I would ever give a game five joysticks out of five. Here it is." -- Retro Gamer CD


// Why Buy?

☆ Free updates forever

☆ DRM-Free

☆ Fast secure ordering

☆ Tiny download

☆ Runs on anything!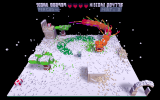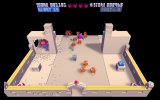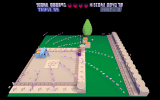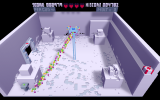 Explore an Amazing Voxel World

Voxatron is an action/adventure game set in a world completely made of tiny cubes that can be built, blasted to smithereens, and collapse in per-voxel detail. Watch voxel snow settle on the scene perfectly, shoot the voxel leaves off a voxel tree or cut through the trunk and watch the whole thing collapse into voxels. There are lots of voxels in this game.
Design Models and Levels

Voxatron comes with a fancy voxel designer and level mapping tools. Create whatever your heart fancies and share it online! Or just enjoy playing the rapidly increasing collection of creative levels made by other players.
Free Updates!

If you buy the alpha, you'll also get free updates and re-downloads forever! This includes the release of v1.0 and upwards.
= Requirements =
To play Voxatron, you'll need Windows, Linux or a Mac with a 1GHz cpu and any video card.